Comprehensive PREFA system accessories
Versatile use – from arched roofs to complex roof extensions, domes or large-scale roofs
Colour chart with 19 standard colours
Available with smooth or stucco surface
Low weight sheet strip: 1.89 kg/m²: approx. 2.3 kg/m² roof surface with Prefalz® 500, approx. 2.2 kg/m² roof surface with Prefalz® 650
Long service life – non-corrosive!
Fully recyclable
Also available with protective film on request (smooth surface only)
Easy to work with even in low outdoor temperatures
Easy to work with, strong load-bearing capacity
Alloy, mechanical properties and coating are coordinated with the folding technology
No heavy metal erosion
Prefalz® is non-combustible (A1)
The product is available in the following colours
| | | |
| --- | --- | --- |
| Colour | Code | ~ RAL |
| | P.10 brown | 7013 |
| | P.10 anthracite | 7016 |
| | P.10 black | 9005 |
| | P.10 brick red | 8004 |
| | P.10 oxide red | 3009 |
| | P.10 moss green | 6005 |
| | P.10 light grey | 7005 |
| | P.10 zinc grey | 7030 |
| | P.10 prefa white | 9002 |
| | P.10 nut brown | 8019 |
| | P.10 pure white | 9010 |
| | P.10 dark grey | 7043 |
| | P.10 stone grey | 7031 |
| | metallic silver | 9006 |
| | plain aluminium | |
| | black grey | 7022 |
| | bronze | 7048 |
| | P.10 patina green | 6027 |
| | patina grey | 7042 |
Notes
The RAL values stated are merely approximate values (~), some of which may differ vastly from the original PREFA colour and, under certain circumstances, may not reflect the subjective perception of the colour.
Above all for colour quality P.10, it is almost impossible to define values due to the surface structure.
Plain aluminium: The guarantee does not cover surface appearance alterations caused by processing and environmental influences. Follow the instructions.
Metallic colours may vary in shade.
To identify exact colours for complementary components please consult original samples.
Prefalz® coils are perfect for use in standing seam roofing and cladding. Prefalz® strips are also ideal for use as flashing strips on PREFA small format components – suitable for various connections and flashings with dimensions of 0.70 × 1,000 mm (60 kg rolls).
Available in 19 colours
Our service: Profiling and rounding at our factory or directly on site
Tip: Strong winds blowing against mono-pitched roofs with double-lock standing seams can get noisy. To tackle this problem, we recommend using Prefalz® with a strip width of 500 mm. Sufficient sound insulation measures should already be taken into account when planning the roof structure.
Caution: Combining Prefalz® strips with other colour aluminium strips should be avoided at all costs due to the different paint qualities and folding abilities.
Material

coil-coated aluminium, 0.7 mm thick

Standard dimensions

PREFALZ for roofs: 0.7×500 mm; 0.7×650 mm
complementary coil: 0.7×1,000 mm

Weight

approx. 1.89 kg/m²
actual consumption with PREFALZ 500: approx. 2.3 kg/m²
actual consumption with PREFALZ 650: approx. 2.2 kg/m²

Minimum roof pitch*

3° (approx. 5%)

* Observe country-specific standards and specialist guidelines.

Supporting substrate and separation layer*

on fully boarded substrate (at least 24 mm); separation layer as required

* Observe country-specific standards and specialist guidelines.

Fastening

PREFA preformed fixed and long sliding clips (stainless steel) according to static requirements

* Observe country-specific standards and specialist guidelines.
| | |
| --- | --- |
| Roof pitch | position of fixed point area* |
| > 3°–5° (> 5 %–9 %) | in the tray centre |
| > 5°–10° (> 9 %–18 %) | in the top third of the tray |
| > 10°–30° (> 18 %–58 %) | in the top quarter of the tray |
| > 30° (> 58 %) | at the top end of the tray |
Planning and installation
PREFA stainless steel preformed fixed clip
PREFA stainless steel preformed sliding clip
PREFA stainless steel preformed long sliding clip
PREFA stainless steel fish tailed fixed clip
PREFA stainless steel fish tailed sliding clip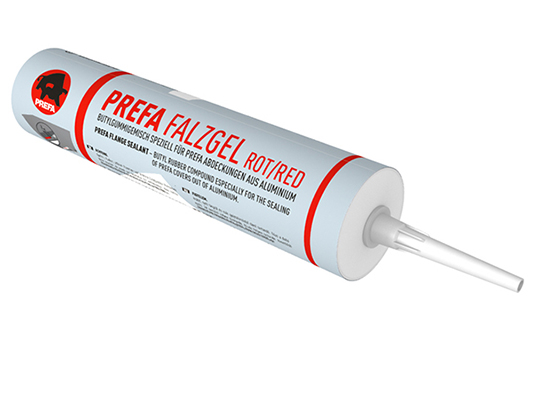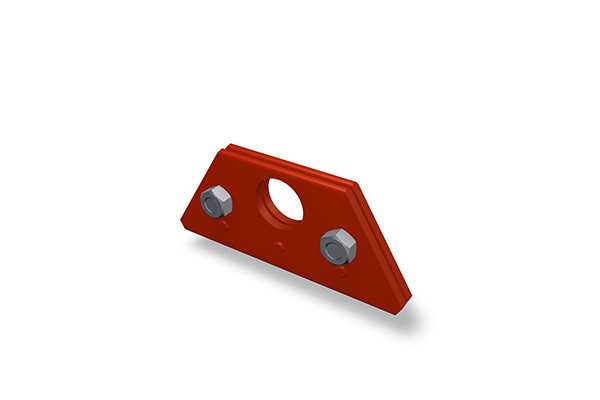 PREFA one-pipe seam clamp
for pipe openings with a diameter of 28 mm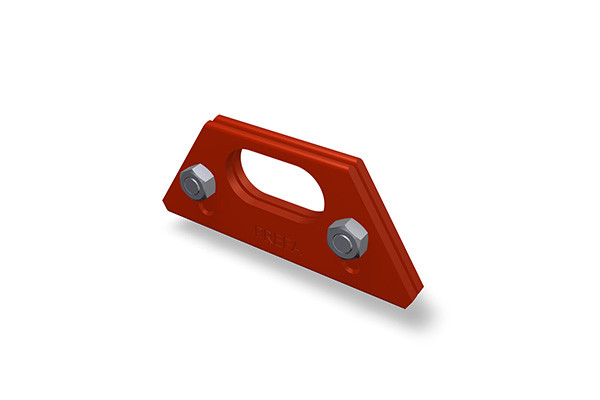 PREFA seam clamp with oblong hole for diagonal seams
for pipe openings with a diameter of 28 mm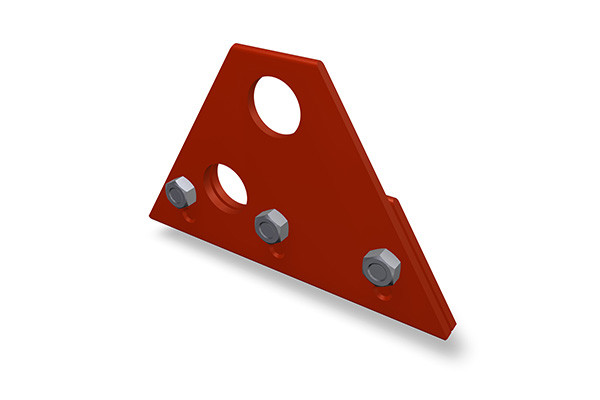 PREFA two-pipe seam clamp
for pipe openings with a diameter of 28 mm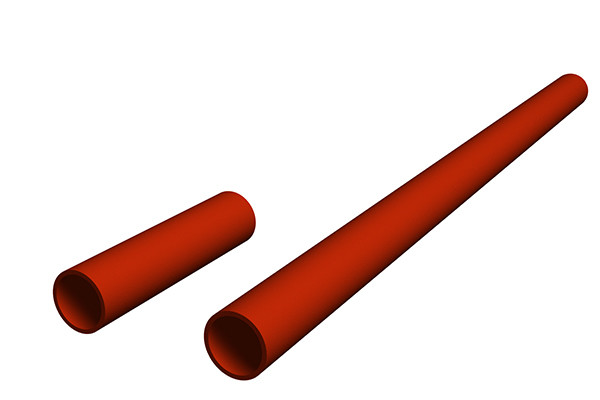 28 × 2 × 3,000 mm, for seam clamps, including connection sleeve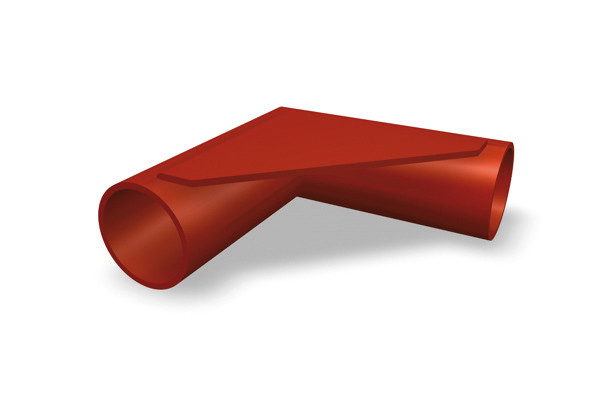 PREFA corner connector 90°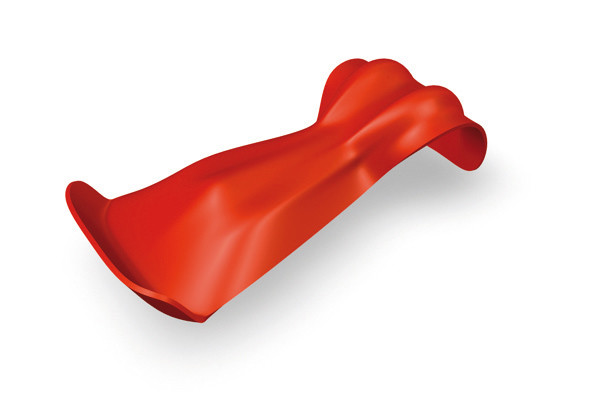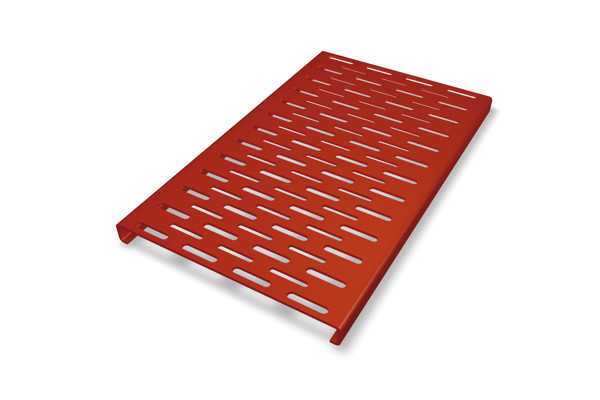 250 × 1,200 mm, 250 × 800 mm, 250 × 600 mm, according to DIN EN 516-1-A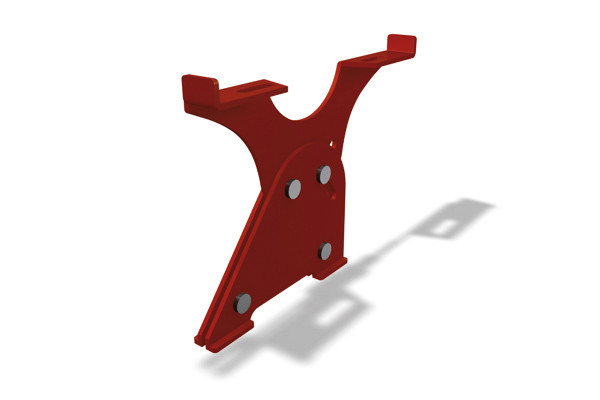 PREFA walkway supports for standing seam roofs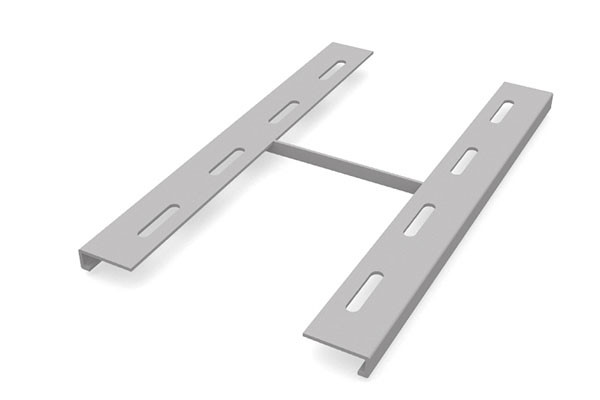 PREFA connector for walkways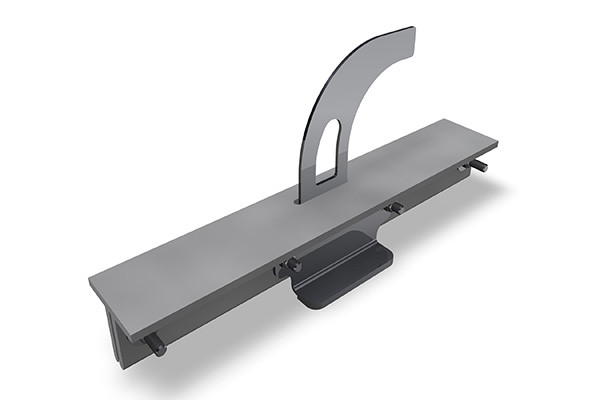 PREFA roof anchor hook according to EN 517 B SDH-Industry 31
tested for securing 2 persons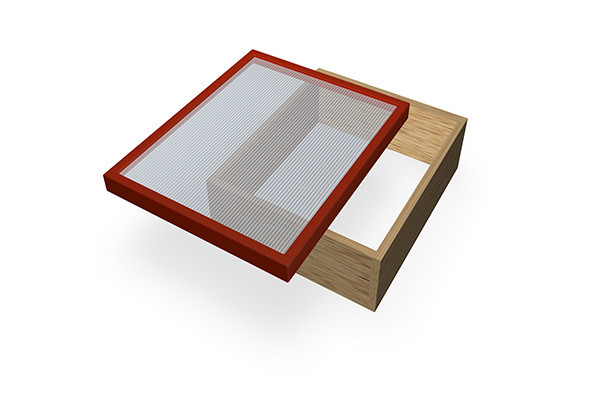 PREFA roof hatch cover and wooden frame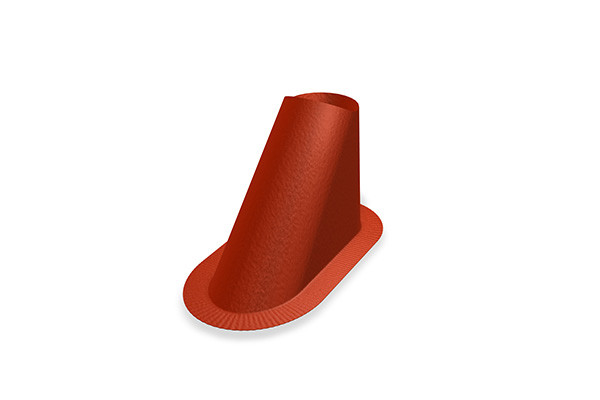 PREFA adhesive flashing strip for standing seam roofs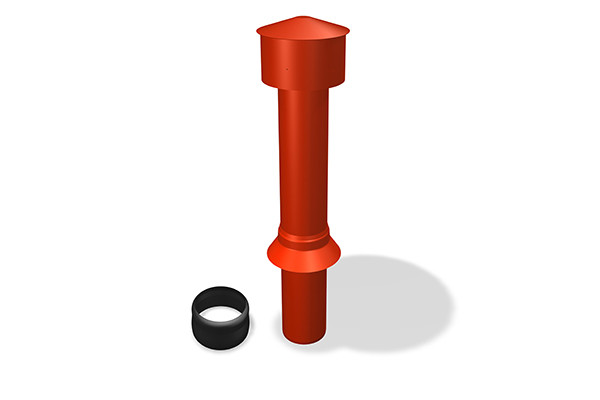 PREFA frog-mouth vent cover
air intake section: approx. 30 cm²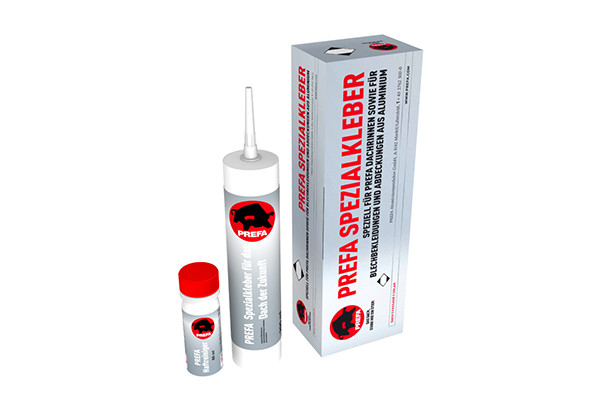 PREFA special adhesive kit
Content: 1 × 290 ml cartridge of PREFA special adhesive, 1 × 60 ml can of adhesive cleaner, 1 piece of sandpaper, 1 cloth and 2 adapter nozzles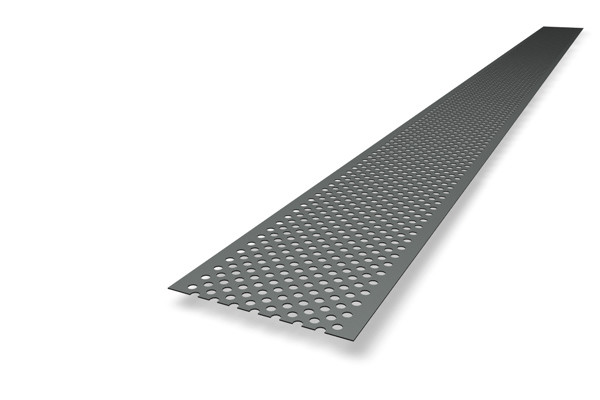 125 × 2,000 × 0.7 mm; round perforations (⌀ 5 mm)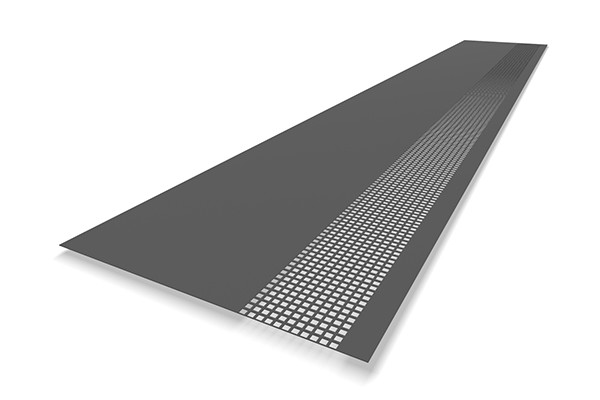 square perforations (6 mm); colours brown/anthracite and light grey/light grey; dimensions: 1.00 × 250 mm and 1.00 × 333 mm